Solidaridad North America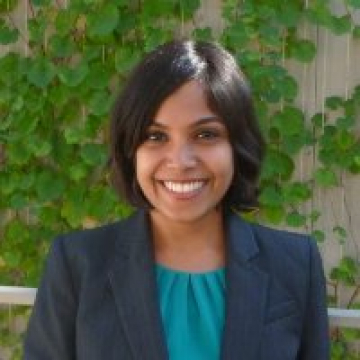 Madhyama Subramanian is a sustainability professional with over 10 years of experience in project management, research, evaluation, partnership building, and communications for sustainability initiatives by multilateral organizations, non-profits, and corporations in South Asia and the US.
Madhyama has led high impact multi-media projects on natural resource management and rural livelihoods for agencies such as UNDP and BBC Media Action. She also managed product development, marketing, and client engagement for "Kumbaya", a reputed brand of garments and home furnishings produced by low income tribal women in Central India.
She graduated from UC Berkeley's Master of Development Practice program in 2015, where she led consulting projects related to responsible mining and textile recycling for Oxfam USA and the Closed Loop Fund. Her master's thesis researched the impact of California's drought on agriculture and she also co-authored a paper on the subject with the Pacific Institute. As a Milken Institute Global Fellow in 2015, she traveled to Israel and worked with Netafim, the leading global drip irrigation company, developing strategies to strengthen Netafim's engagement with women farmers in developing countries.
Madhyama joined Solidaridad North America as Program Manager in 2016. Here, she is responsible for building partnerships with stakeholders who are committed to strengthening global commodity supply chains, together with managing international Solidaridad projects.