by Sylvia Nalubwama (ELP 2016) | PhD student & Lecturer, Makerere University, Uganda
Sitting in a class of 40 participants in a 3-weeks course on environmental Leadership in UC-Berkeley, I did not know what to expect. I noted that participants had diverse disciplines: engineering, law, chemistry, education, forestry, hydrology, economics, biology, development studies, geology, agronomy, political science and sociology and myself, veterinary medicine. I was curious to see how one course would unite and appeal to all these participants and myself of course. However, not long before the course started, my curiosity started being enlightened after each participant was required to present a poster of their work on the second day. From this session I noted that each one of us was interfaced with an environmental issue(s) in one way or the other and thus challenged with how to contribute to sustainable development in our countries without comprising the environment. I heard engineers that were interested in analyzing ecosystems for hydropower projects and alternative energy sources, lawyers working on energy policies and individual rights to healthy environment, agriculturalists who were interested in sustainable farming practices and resource use, conservationists who focused on how best to utilize reserved areas but also conserve the environment and economists interested in figuring out energy efficient technologies.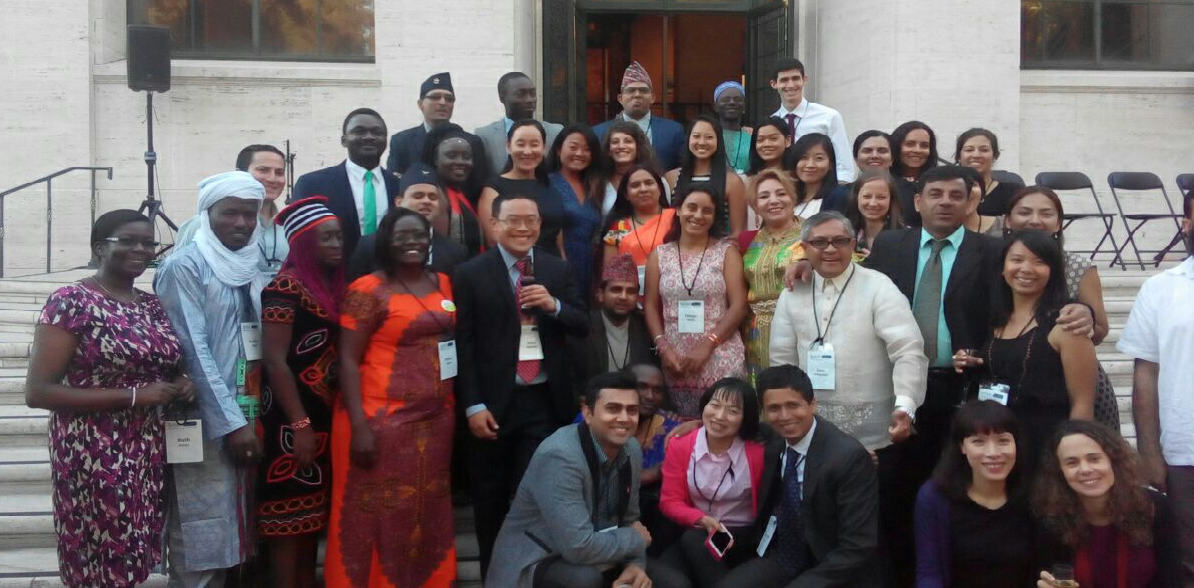 As the course progressed, various UC Berkeley experts took us through core issues related to the environment such as environmental policies, climate change, agro-ecology, pesticide and farm worker safety, gender and health, energy, water, population, impact assessment, urban planning and sustainable development. Exposure to this knowledge made me appreciate that environmental issues are cross cutting and therefore should interest all professionals. Therefore, I wondered no longer as to why the participants were so diverse in discipline. Although as a veterinary student I learned that disease results from an interaction between the host, pathogen and environment, I had never got an opportunity to learn so much about environmental issues from other professional point of views. The ELP course gave me this opportunity and certainly made it clear to me that environmental challenges need consulted efforts to address. Data presented to us for example indicated that climate change is real and that it has been a result of human activities. Such a phenomenon should interest everyone irrespective of discipline or profession for action to be taken immediately.
After these sessions, i appreciated issues concerned with the environment and challenges therein. I felt the need to take action, but another question came to my mind, how best could one take action? It was not long before my question was answered, 'Leadership'. I was never taught leadership in my core training, however, leadership was part of the ELP package. In the leadership sessions, I got to understand that with a vision of a better environment, one has to take leadership in actualizing it.  Although some people are born leaders, leadership can be enhanced with appropriate skills training. The functions of a good leader involve establishing direction, aligning people, motivating and inspiring. A leader does not have to be in the highest position in an organization, "we all have the power"- Susan Carpenter. 
In these wonderful interactive sessions of leadership, I also learned that collaborative leadership is a very powerful tool to use since most of us dealt with projects that required multi-stakeholder engagements and so needed the right skills to be productive. I was taught skills for effective collaboration such as communication, conflict management, facilitation, negotiation and collaborative problem solving. In addition, being aware of our own selves was emphasized for effective leadership. Daniel Goleman said that, "what distinguishes a great leaders from merely good ones, is not IQ or technical skills but emotional intelligence". This encompasses five skills that enable best leaders to maximize their own and their follower's performance. These skills include; self-awareness, self-regulation and empathy and social skills. 
So, besides the knowledge on the environment, I proudly leave the USA, a country l have visited for the very first time with the most useful knowledge, which is how to collaborate, communicate effectively, think critically and resolve conflicts. I therefore appreciate UC Berkeley for the well thought out course package of the Beahrs Environmental Leadership Program. Finally my sincere thanks goes to African Women in Agricultural Research and Development (AWARD) for financially supporting me to attend the ELP 2016.