Beahrs Environmental Leadership Program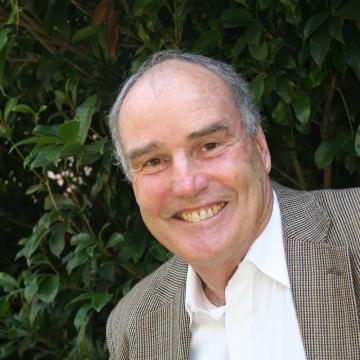 Dick Beahrs had a 35-year career as a media executive with Time Warner. During that time, he served as the President of Court TV and the Comedy Channel, which evolved into Comedy Central.  He also served as the head of New Business Development for HBO, where he oversaw the launch of Cinemax. As the Director of Sports Illustrated Enterprises, he also managed the development of ancillary businesses for the magazine.  
In 2001, he and his wife Carolyn funded the launch of the Beahrs Environmental Leadership Program at UC Berkeley. This multidisciplinary program has trained over 500 environmental professionals from over 100 countries in sustainable development skills.
Beahrs served on the UN Hunger Task Force as part of the Millennium Development Goals Initiative. He is currently focused on efforts to enhance school feeding programs with locally produced foods on the African continent. He served as a trustee for the University of California, Berkeley Foundation as well as on the Advisory Boards of numerous University initiatives and programs. He has served on the Leadership Council of the Initiative for Global Development and the Boards of The School of Management at St. Petersburg University in Russia, the World Agroforestry Centre in Kenya and as Chairman of the Arbor Day Foundation. His current business activities include serving on the Board of the San Jose Giants (a minor league affiliate of the San Francisco Giants), and as a Senior Advisor to Revolution Foods.  
He graduated from University of California, Berkeley in 1968 where he served as the Student Body President his senior year.  He and his wife Carolyn reside in Berkeley. They have four children and six grandchildren.