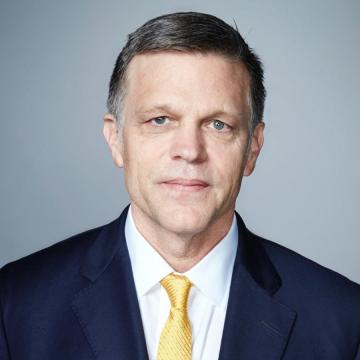 Douglas Brinkley was raised in Perrysburg, Ohio and attended Ohio State University where he earned his B.A. and then later earning his PhD in U.S. Diplomatic History from Georgetown University. He is currently a Professor of History and Baker Institute Fellow at Rice University. Prior to that he spent a year teaching history at both the U.S. Naval Academy and Princeton University. At Hofstra University, he spearheaded the American Odyssey course where he took students on cross-country treks where they visited historic sites and met important figures in politics and history. He has also been on faculty at Tulane University and New Orleans University.
Brinkley is an American author known for his award-winning and best seller publications of his many works relevant to our nation's history in which he has received honors including the Ann M. Sperber Biography Award for 2013 for Cronkite, a biography on Walter Cronkite and the Theodore and Franklin Roosevelt Naval History Prize for Driven Patriot, a biography of James Forrestal.
Brinkley is also the history commentator for CNN News and a contributing editor to the magazines, Vanity Fair and American Heritage. The Chicago Tribune has dubbed him "America's new past master." An advocate for conservation issues, he serves as a public spokesperson as an editor at Audubon Magazine. He is a member of the Society of American Historians and the Council on Foreign Relations.
He currently resides in Austin, Texas with his wife and three children.