Agricultural Economics and Rural Policy, Wageningen University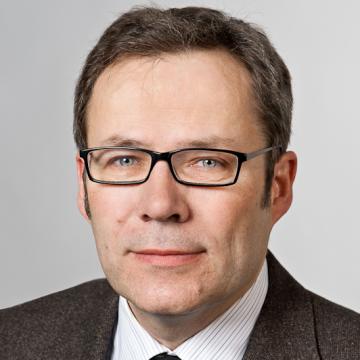 Dr. Justus Wesseler holds the chair in Agricultural Economics and Rural Policy at Wageningen University in the Netherlands. He has a degree in agricultural, environmental and natural resource economics from the University of Gottingen in Germany. His research work draws upon the economics of biotechnology, value chain economics, and regulatory economics with his major focus on the contribution of value chains to improve sustainability as well as the impact of new technologies and regulations on value chain performance.
Dr. Wesseler is a member of the International Consortium of Applied Bioeconomy Research (ICABR) and serves on the advisory board of Germany's Food Industry Association (Die Lebensmittelwirtschaft), Germans Agricultural Society - Section Food (DLG) and the Science Campus Plant-Based Bioeconomy Halle. He is a fellow and board member of the Wageningen Graduate School of Social Sciences. His expertise draws on more than 25 years of working experience around the world. He and his chair group provide regular advisory services to the European Commission, the European Parliament, National Governments, OECD, and other public and private sector organizations on a wide range of issues related to the agrifood value chain. Recent services include assessments of the concentration in the agricultural input sector, the proposed changes in the EU fertilizer regulation, and the future of the EU cattle sector.