Dr. Mio Katayama Owens is the Assistant Dean of International and Executive Programs in the Rausser College of Natural Resources at UC Berkeley. She earned her Ph.D. in the Department of Anthropology as an international student at UC Berkeley, specializing in Anthropology of Food and East Asian Prehistory. With ten years of managing anthropological fieldwork projects in Japan, Owens examined the long-term environmental impacts of food consumption behaviors and the role cultural factors play in societal definitions of food. After earning her Ph.D., Owens oversaw a variety of graduate student initiatives including business model development, revenue stream identification, public health, and impact assessment as an academic coordinator for an international nonprofit. She has taught Anthropology of Food and Archaeology courses at UC Berkeley and St. Mary's College in Moraga, California. At the Rausser College of Natural Resources, she leads the International and Executive Programs, collaborating with UC Berkeley faculty, staff, experts, and external stakeholders to effectively link academic and professional entities and develop professional programs in Berkeley and overseas. Together with the Academic Directors, Dean Emeritus and Professor J. Keith Gilless and Professor David Zilberman, Owens leads the internationally acclaimed Beahrs Environmental Leadership Program.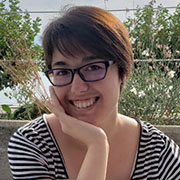 Cat Ming Hubbard
Cat Ming Hubbard is the Program Administrator for the International and Executive Programs (IEP) at the Rausser College of Natural Resources. She earned her Master's degree in Counseling Psychology at the University of California, Santa Barbara. She believes that authenticity, empathy, strong working relationships, and solution-focused action plans are all key to supporting programs as well as people. At IEP she supervises the impassioned student workers, coordinates and manages events, and facilitates all administrative tasks. 
Cat hails from San Jose, CA. She enjoys thrift shopping, attending comic book conventions, and playing ukulele. Ask her about her baby ball python!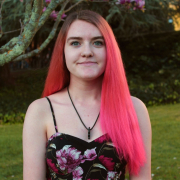 Skyler Saunders
Skyler Saunders is the Program Manager for International and Executive Programs (IEP) at the Rausser College of Natural Resources. She has been working at IEP since 2016, when she started out as an administrative assistant. In May 2020, Skyler graduated magna cum laude from UC Berkeley with a Bachelor of Arts in Sociology, and she is a lifetime member of Alpha Kappa Delta, the International Honor Society of Sociology. In addition to sociology, she is interested in gender and women's studies, queer theory, English literature, early childhood development, and legal studies.
Skyler is passionate about public service and social justice. She has also been intensely interested in the publishing industry since she was a child. She is originally from Shasta County in Northern California, and she returns there every summer to be a counselor at YMCA Camp McCumber. In her free time, she enjoys reading, writing poetry, acting, going to concerts, and creating digital art. She has poems published in several magazines and anthologies, including Doghouse Press, Honeyfire Literary Magazine, and Tacenda Publications. You can follow her work at @smilingatmysandwich on Instagram. Skyler's pronouns are she/her or they/them.