by Ximena Barrera (ELP 2017) | Public Policy and Corporate Responsibility Director, WWF Colombia
Colombia is an incredible country, with 10% of the world's biodiversity concentrated in only 0.22% of the global terrestrial land area. Colombia owes much of its biodiversity to its forests: they house millions of species and produce the ecosystem services we need to survive. However, we have suffered from armed conflict for more than 52 years, with more than 260,000 deaths and millions displaced.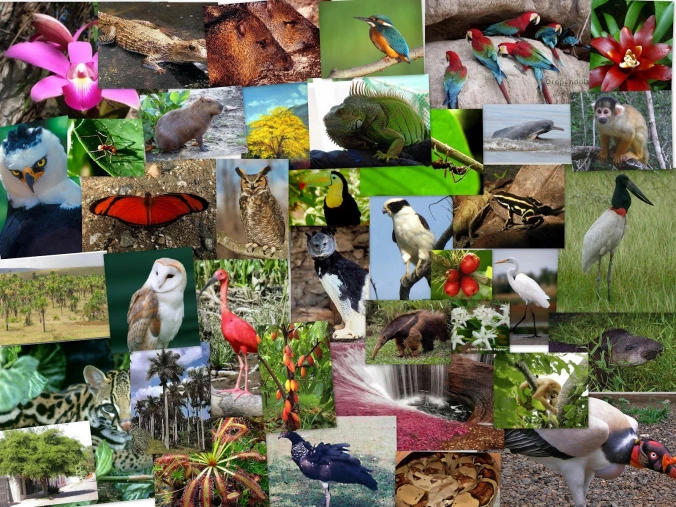 The conflict in Colombia has been located in areas with high biodiversity, such as Chocó, Amazonia and Orinoquia. In these areas the presence of the state is very limited and unsustainable activities, such as illegal mining, are often carried out, degrading biodiversity and affecting local communities. In regions such as Choco, illegal mining through the exploitation of gold, platinum and silver has increased dramatically in recent years. Around 64 thousand hectares of forest has been lost in 11 municipalities, generating a social and environmental crisis because of environmental degradation and mercury contamination.
Colombia is a key monument for its people and nature. The Colombian Government and the Farc rebel group signed a Peace Agreement, providing plenty of opportunities, but also significant institutional, political and environmental challenges in the post conflict process. One of the great challenges regards the possible transformation of key landscapes in areas with high biodiversity. The agreement recognizes the importance of territorial rural development; it aims to reduce the gaps between rural and urban areas, to reduce rural poverty in the country and generate productive activities, but in a way that avoids further degradation of the resource base.
To achieve this goal, we need to strengthen our governance systems, promoting land use territorial planning processes, improving technical and financial capacities of the environmental institutionality, promoting protected areas sustainability and mechanisms of planning, monitoring and control. We need to develop spaces for inclusion and construction of peace that generate opportunities for conservation, development and human well-being, which also contribute to the fulfillment of international commitments such as the 2030 agenda. The Sustainable Development Objective # 16 promotes peaceful and inclusive societies for sustainable development and facilitates access to justice at all levels.
We must understand that we are all connected and part of the solution. Through promoting participation, empowering people to have more ownership, and developing collaborative approaches between civil society, corporate, and state actors, Colombia can develop an essential foundation for environmental sustainability and social equity.