by Meetu Gupta (ELP 2016) | Founder & Secretary, Conservation Core Society, India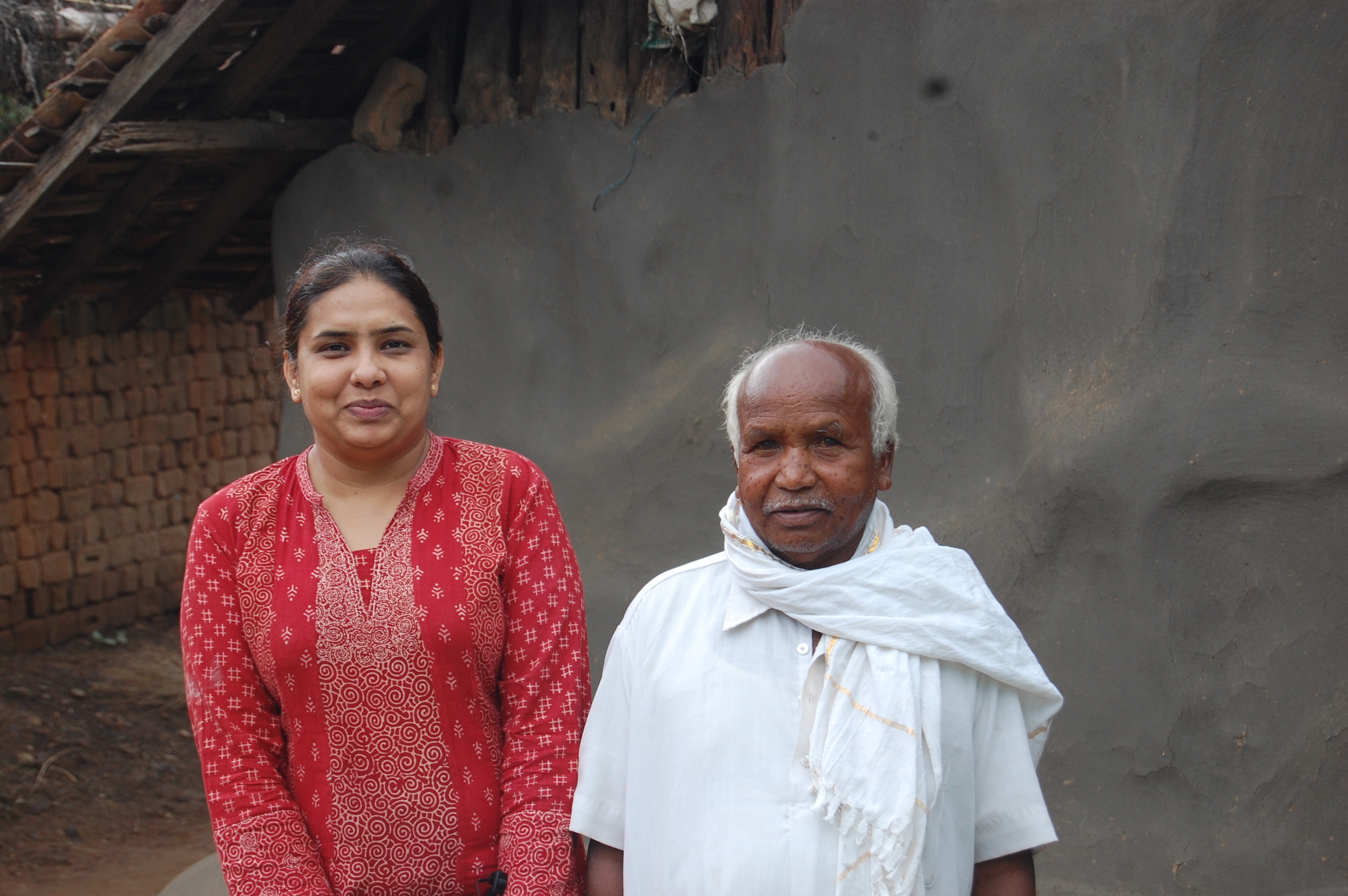 The global voice of saving trees or forest, never reached this person. He didn't know anything about greenhouse gases or global warming or COP. He only thought that the lush green dense forests which he got from his ancestors will be handed over to his children in the same condition.
His home is in the dense forested region of Bastar in the Central Indian State of Chhattisgarh. Bastar is the southernmost region in the State of Chhattisgarh and is as big as Switzerland. If you try to explore these 242 Hectares of dense forest, you will be lost. Damodar Kashyap, a 68 year old Ex.Sarpanch (Elected Leader), tells you smilingly, "I know every single tree of this forest." He was the elected leader of Sandhkarmari village for 35 long years. 
Around 30 years ago, the forest department cut the trees of the forest in and around his village and villagers encroached the forest land for agriculture. He thought in this way there will be no forest left for the coming generation. He called for a meeting and convinced everyone and they all started planting native tree species in the forest, fighting against the Government, industrialists and contractors. In a few years they saw the result and other nearby villages also united with them. There was 40 more hectares of forest in the proximity and all villages passed a resolution in Panchayat (the local governing body) and declared this land as a Sacred Groove in the name of their deity "Maouli Mata." Damodar Kashyap proudly narrates the story telling the divinity of "Maouli Mata" helps us to conserve this patch of 40 Hectares full of fruiting trees, medicinal plants and other forest produce. We sold the forest produce and fruits from this sacred groove and from that money, constructed the temple of our deity here. Now these 40 Hectares of forest are the assets of the whole village.  Damodar Kashyap even donated his own land to the village and planted trees on that too.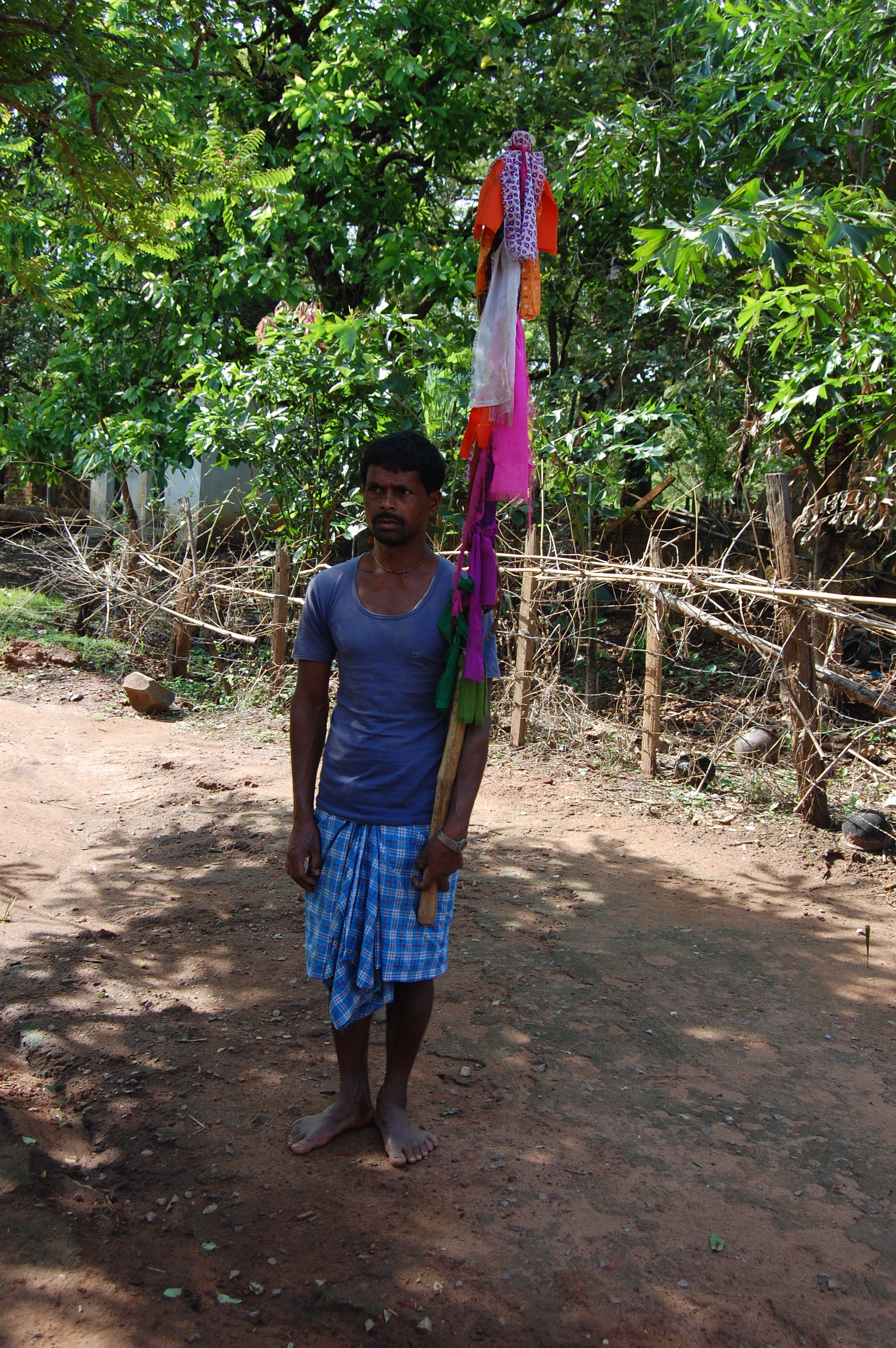 All villagers are allowed to collect non-timber forest produce from this forest but without permission they can't collect the fuel wood and no one complains about it either. And to save and conserve this forest Damodar Ji invented a unique technique of "Tengapalli." He kept a stick in the temple of their deity, and covered this stick with the deities clothes.  He gave the responsibility to three people of the village to patrol the forest area with this stick.  
Every day a group of three villagers patrol the forest with this stick. In the evening after return they leave this stick at another villager's house so that the next day they can go patrolling with his two neighbors.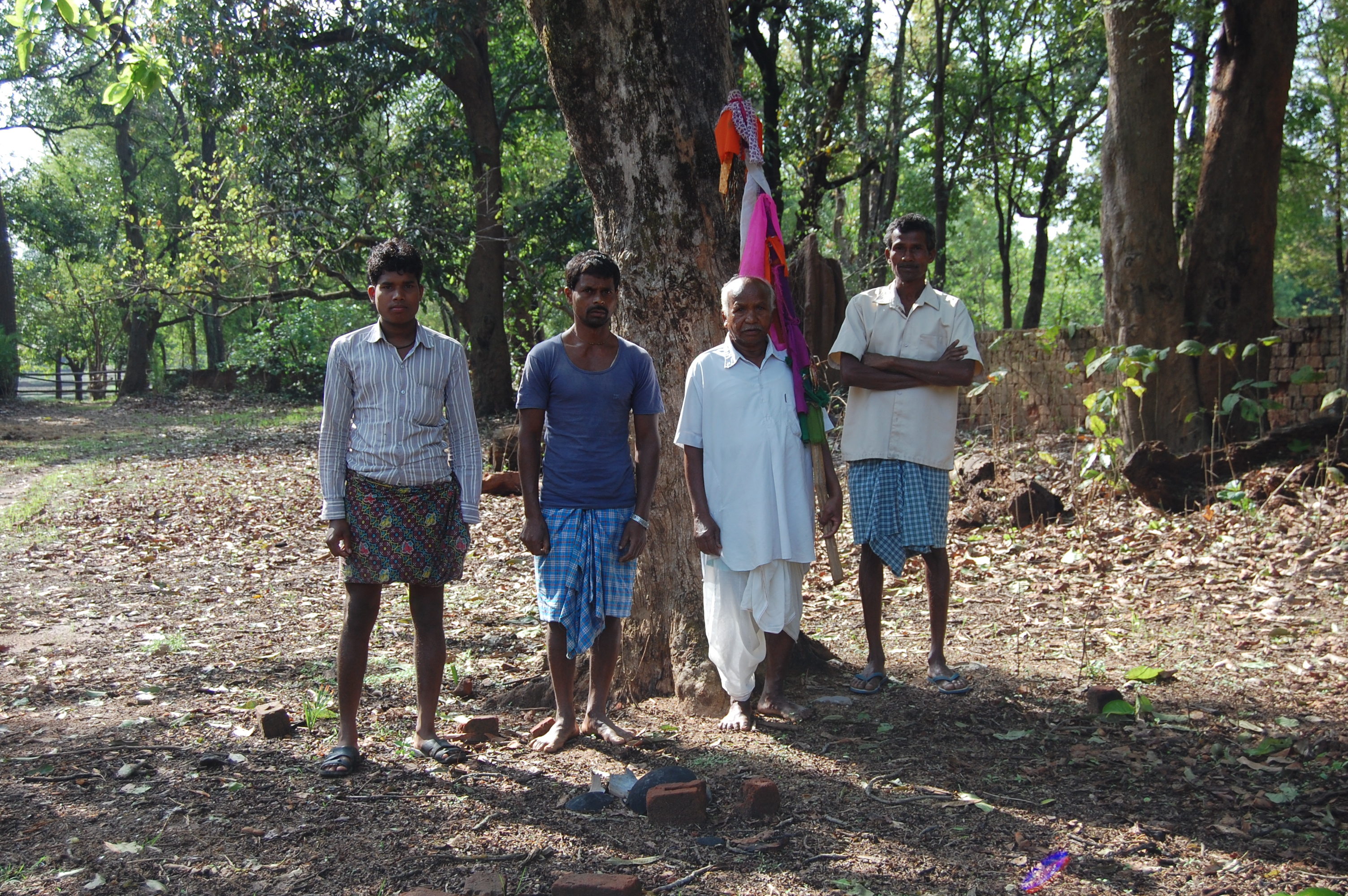 There is not a single day from the last seven years that villagers didn't take this "Tengapalli" to the forest. They take turns to keep vigil and act against those chopping trees. If anyone doesn't go patrolling or cuts a tree, they will be fined for Rs.500/- (7.4$). And the one who reports the tree cutting and stops it will be rewarded with Rs.200/- ($3). Now, this "Tengapalli" tradition has become a movement among locals and gained momentum in 15 neighboring villages as well. Villagers proudly say that "Tenga" gives us a feeling of empowerment. We send out a message that every villager should feel responsible for each tree and punish those destroying our forests.
Damodar was honored by the Switzerland-based Paul K Feyerabad Foundation for promoting cultural and biological diversity. He refused to travel to Switzerland to receive the honor saying that he wants to be honored in his village with his people so that they can become even more motivated.
Last year Conservation Core Society honored him with the "Conservation Hero Award" in a function during wildlife week by the Bollywood Actor Mr. Om Puri.
All photos credited to Conservation Core Society.