UC Berkeley, Haas School of Business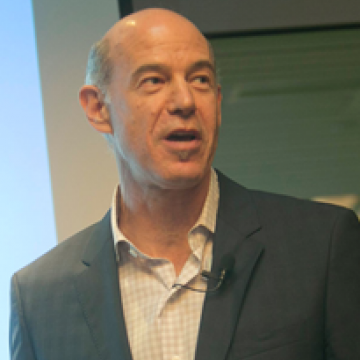 David Riemer lives at the intersection of innovation and storytelling. He helps entrepreneurs, artists and business people focus their ideas through the power of narrative. In short, he helps people get their story straight.
After running an ad agency and holding numerous senior marketing roles in Internet companies, including Yahoo! earlier in his career, David created Box Out Industries to work with innovators and Spiral Staircase to collaborate with artists. He teaches at Berkeley-Haas Business school and speaks all over the world about the power of storytelling.