Former Senior Vice President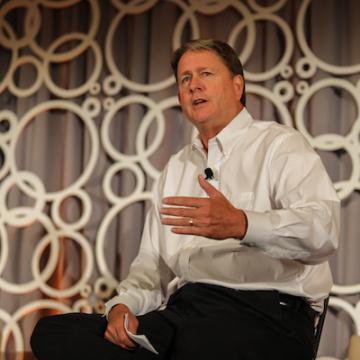 Dennis Hoover was formerly senior vice president for Costco's Bay Area Region, and was responsible for the 53 warehouses spanning from Fresno in southern California to Woodland and all the way north to Eureka in Northern California. Hoover's strong commitment, ingenuity, and creative thinking affected Costco's business in many ways. He has been a leader in organic products, and Costco's warehouses have seen greater demand for them in the marketplace. With Hoover's insight, the Costco Bay Area warehouses have been expanding their organic program to provide a healthy products to its members.

In 2015, after nearly four decades with Costco, Hoover co-founded the Organic Coup, the first USDA-certified organic fast food restaurant in the United States. His co-founder, Erica Welton, is another former Costco executive, who worked with him to engineer the company's pivot toward organic sustainable food. In the short time since then, they have expanded to now have 13 different locations in the Bay Area, Sacramento, and Seattle.

Prior to his career at Costco, Hoover was a store manager at Nursery Land in Southern California. Next, he started his career with Fed-Mart as a manager in their garden shop. Fed-Mart was a chain of discount department stores started by Sol Price, which later founded Price Club, both stores were located in San Diego. In 1983 Hoover was hired as a area manager at Price Club, also located in San Diego and held various management positions in warehouse locations in San Diego. Then in 1986 Hoover became a warehouse manager at Price Club that was located in Sacramento, before being promoted to vice-president in 1989. In 1989 he was promoted to Senior Vice-President of the Bay Area Region which he maintained for 20 years. Hoover earned his degree in business administration at San Diego State University.