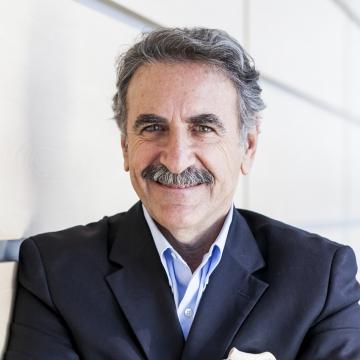 Dr. Ernesto Sirolli is one of the world's leading authorities on the topic of local economic development. He started working in the field of International Aid in Africa in 1971 and has since worked globally in projects to promote local entrepreneurship and local self determination. Dr. Sirolli resides in the USA where he was invited to establish the Sirolli Institute in 1996, a social enterprise that teaches civic leaders and entrepreneurs not to let a single ounce of local intelligence go to waste.
Dr. Sirolli received a Laurea di Dottore in Political Sciences from Rome University in 1976 and a Ph.D in Local Enterprise Facilitation from Murdoch University, Australia in 2004. He is an Industry Fellow at the Centre for Social Responsibility in Mining (CSRM) at University of Queensland and Adjunct Professor of Sustainable Development at Curtin University.
Dr. Sirolli is the author of two books: Ripples from the Zambezi: Passion, Entrepreneurship and the Rebirth of Local Economies, a bestseller that is used by economic development practitioners and students and How to Start a Business and Ignite Your Life: A Simple Guide to Combining Business Wisdom with Passion. In 2012, Dr. Sirolli was invited to give a TED Talk; his 17-minute talk,  Shut up and Listen has been translated in 31 languages and downloaded more than 2½ million times.
He is also the Founder of the Sirolli Institute, a non-profit organization and social enterprise that teaches community leaders, governments and corporations how to establish and sustain enterprise facilitation projects and the Trinity of Management in their community.