Use in "featured" displays?:
Biography:
Heather Youngs is a Senior Analysis Fellow at the Energy Biosciences Institute at the University of California, Berkeley and an adjunct professor of biochemistry at Michigan Technological University. Heather has a Ph.D. in Biochemistry and Molecular Biology. She was an NIH postdoctoral fellow in the Carnegie Institution for Plant Biology at Stanford University.
Her research over the past 15 years has included multiple aspects of plant biomass synthesis and degradation. Her role at the EBI is to provide technical and strategic assessment in various aspects of bioenergy from new biomass feedstocks to processing technology and environmental impact assessment. She has recently written an assessment of biofuel potential in California to meet the state's greenhouse gas reduction goals for 2050.
Photo: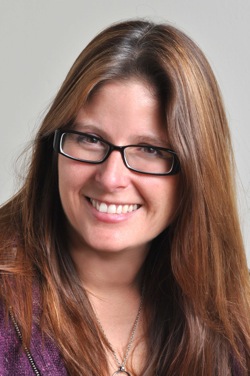 Primary title | Affiliation:
Energy Biosciences Institute, UC Berkeley
(DEPRECATED) Program | Role:
Program:
Strategic Perspectives on Innovation in Agrifood Supply Chains: Profitability, Sustainability, and Global Change