Use in "featured" displays?:
Biography:
Jim Lugg is a native Californian and a graduate of the University of California at Berkeley with a Bachelor's degree in Soil Science. His career started with the UC Cooperative Extension office in Kings County. He joined Bruce Church, Inc. as Research Director and was named President of TransFRESH Corporation. He has served as a Director of Fresh International Corporation, Incorporated, Fresh Express Foods, and a number of other companies, including TransFRESH, and as Executive Vice President responsible for Food Safety and Quality at Fresh Express. He now serves as a consultant to Fresh Express/Chiquita Brands International, Inc.
Mr. Lugg continues to serve on several university advisory groups. He received the E. E. "Gene" Harden Award for Lifetime Achievement from the Grower-Shipper Association of Central California and was awarded a UC Berkeley Rausser College of Natural Resources Citation for outstanding service to the College. In 2005, he was named to the UC President's Advisory Commission on Agriculture and Natural Resources, and, in 2003, he was named to the NAREEE Advisory Board of the USDA.
Photo: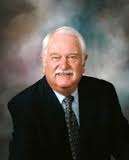 Primary title | Affiliation:
(DEPRECATED) Program | Role:
Program:
Strategic Perspectives on Innovation in Agrifood Supply Chains: Profitability, Sustainability, and Global Change