Use in "featured" displays?:
Biography:
Jim Prevor is widely recognized as a leader in assessing the state of the perishable-food industries and analyzing the prospects for the retail and foodservice venues in which perishable foods are bought and sold. The founder and editor-in-chief of leading industry and consumer publications, such as PRODUCE BUSINESS, DELI BUSINESS, FLORAL BUSINESS and CHEESE CONNOISSEUR magazines, Mr. Prevor has led an effort to utilize the Internet and modern information technologies to advance the interests of the fresh-foods industry. As part of this initiative, he launched Jim Prevor's Perishable Pundit, which quickly became the industry's most important forum for the discussion and analysis of issues relevant to the trade. In addition, Mr. Prevor launched the Retail Institute, the International Prepared Foods Conference and Exposition and was a founding partner in the launch of both the Institute for Produce Entrepreneurs and Perishable Solutions. He also organizes and facilitates a series of executive share groups in different facets of the food industry, encouraging the sharing of best practices and benchmarking standards of success.
He has won over 100 editorial awards and is the recipient of American Business Media's Jesse H. Neal Award and the American Society of Business Press Editors' Azbee Award for excellence in editorial, commentary and opinion journalism. Mr. Prevor directs many consumer and trade research projects, including a large effort to analyze the dynamics of Wal-Mart's produce pricing on a market-by-market basis and a cross-cultural analysis of consumer attitudes toward sustainability and corporate social responsibility initiatives. 
Photo: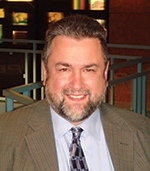 Primary title | Affiliation:
Founder & Editor-in-Chief