Assistant Deputy Director

California Department of Water Resources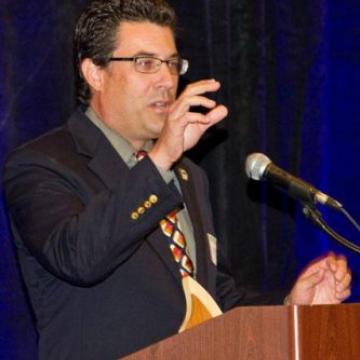 John Andrew is Assistant Deputy Director of the California Department of Water Resources (DWR), where he oversees all of DWR's climate change activities. Andrew was the lead author of DWR's white paper on climate change and water adaptation, Managing an Uncertain Future; Climate Change Adaptation Strategies for California's Water (October 2008), and was the water sector lead for the California Climate Change Adaptation Strategy/Safeguarding California Plan (December 2009/August 2014) and the State's Cap and Trade Investment Plan (May 2013). He also helped develop the water-related measures in the AB-32 Scoping Plan (December 2008), led the establishment of DWR's first sustainability policy (April 2009), and supervised the preparation of the DWR's Climate Action Plan (May 2012).
John has over 25 years of experience in water resources and environmental engineering, and holds degrees in Civil Engineering and Public Policy from the University of California, Berkeley.