by Daniel Harris (ELP 2016) | Student, University of Oxford, United Kingdom
Have you ever felt drawn to a particular place, object or profession? Sometimes we feel connected to locations to which we have rarely been, if at all. Perhaps you sense an affinity with a town or village, park or coastline, forming an instantaneous connection. I know that I encountered this feeling when I arrived at the Berkeley campus just over a week ago. As a postgraduate student still very much 'green' (pun fully intended), with regards to practical and policy experience it is the diversity of people, projects and pathways, which I value most of all. In this briefest of time periods I have already come to know many wonderful people from all around the world, working on such a broad variety of environmental management, conservation and sustainability issues. I know that as the program progresses and we all return to our various environmental challenges that we will remain bound together. 
It is this depth of connection that both Juliet Mmbone Mbulikah and actress Connie Nielsen felt to the urban slum of Kibera. An unknown bond was shared by these two pioneering woman from different walks of life and the work that they have done is both impressive and meaningful.
Kibera, located in the capital city of Kenya in Nairobi, is the largest urban slum in Africa (as depicted below), with a population of more than 500,000 people. It has been plagued with a lack of clean and accessible sanitation services including showers and toilets as well as drinkable water. Despite these limitations the children of Kibera are intelligent, quick-witted and excel in drama, music and sports. In the Olympic primary school, more than 4000 students are split into classes of over one hundred. Notwithstanding these ratios the school has the highest percentage of national enrollment and is ranked 11th (2012), in the country with regard to their academic results. It is no small wonder that the population of Kibera is one of the most politically vocal amongst the communities of Nairobi.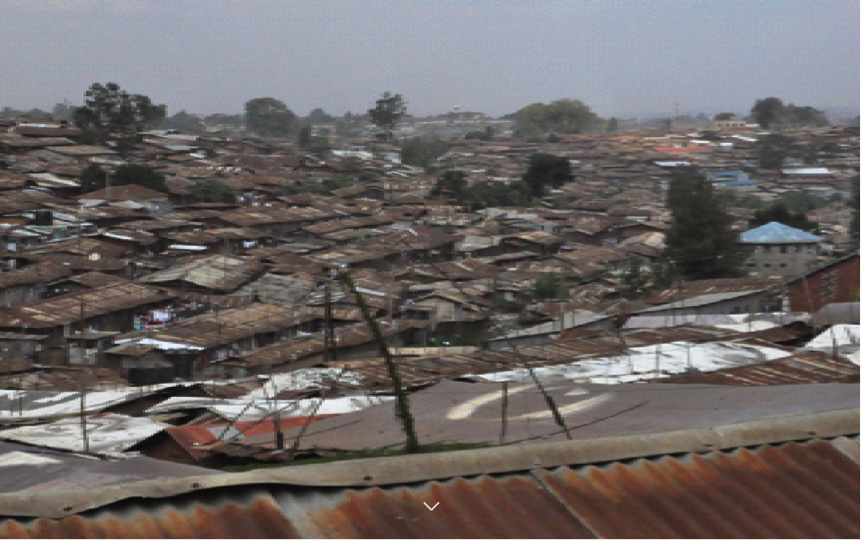 It was clear that conditions were ripe for the development of the enormous potential of this urban slum. All that was required was a catalyst to initiate an arc of sustainable growth, through the provision of basic healthcare needs, education and economic opportunities. Enter Ms Connie Nielsen. Whilst shooting 'Lost in Africa' Connie worked with many people from Kibera itself. She was greatly interested in the lives of her fellow-actors but upon visiting their homes was shocked to discover the challenges they faced. On a daily basis they struggled to meet what we would all regard as basic human needs; consistent access to safe drinking water, robust sanitation services and standards and waste management systems. In response Connie was instrumental in setting up the Human Needs Project, which provides safe water and sanitation services, the result of a record-breaking 185 meter bore hole, accessing clean water from the Rift Valley. However, it also provides ICT training, micro-finance facilities, a library, a tech hub and meeting rooms. In this way the center both cares for and incubates talent within the community, allowing them to capitalise on their intelligent and youthful population. The center, (pictured below), focuses on providing holistic services for the community built on the pillars of innovation, community and sustainability. It combines the engagement of all community stakeholders with clean technology to ensure sustainable growth.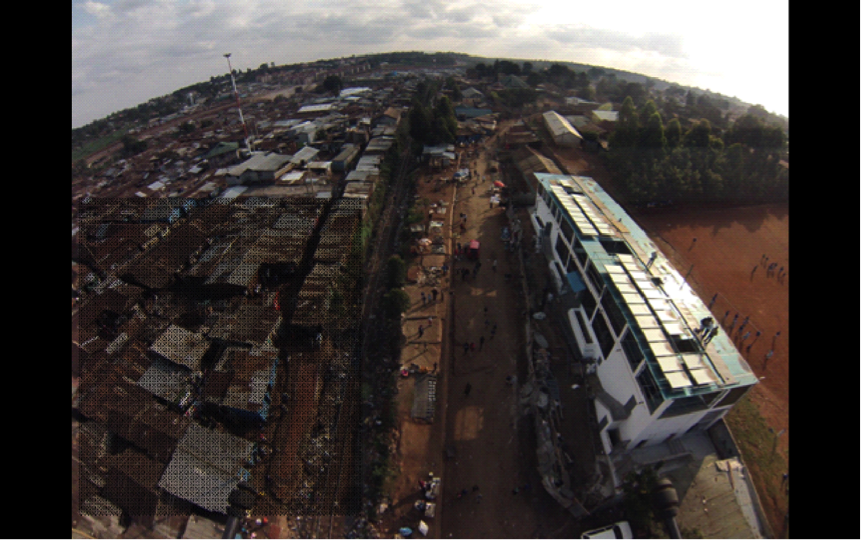 Juliet had never lived in Kibera but often found herself dwelling on this intriguing location, whenever she passed by on the highway on her way to work and even when she moved away from Nairobi. On her return from Mombasa Juliet's attention was drawn to an advert for motivated individuals to initiate and advance the aims of the Human Needs Project. As they say, timing is everything and finally Juliet understood the affinity she had always felt with Kibera. She simply rolled up her sleeves and got stuck in. Juliet says that in Kibera "Things are not normal," but they are certainly interesting, with the opportunity to learn new lessons every day. 
Juliet works as the general manager of the project whose focus is providing basic needs and empowerment services to the community. As mentioned above this includes the provision of showers, toilets, a cafeteria and vital training services. A key element of her work involves ensuring that the services provided are sustainable. This involves minimal payments from participants for the use of the centres services in order to ensure that its efforts can become self-sustaining. Juliet is currently focused on two initiatives. Firstly, with the success of their aquifer they intend to bottle and sell their high quality water to the rest of Nairobi. They have also recognized a gap in the market for skilled construction workers in the city's booming construction industry. To that end they are putting a lot of emphasis on up-skilling young people in order to increase their opportunities within this field. They also conduct consumer research for large corporations, including product testing, consumer behavior studies, prototype testing and product launches. These activities all help to generate revenue for the center which directly maintain the vital services they provide to the slum. Their next initiative aims to focus on the music and dance artists of Kibera. By conducting a talent search they hope to reduce the role that vices such as drug and alcohol use play in the lives of young people by encouraging them to focus on their talent instead. 
What stands out from the work that Juliet does with the Human Needs Project is the emphasis on self-sustaining growth and holistic support. They are always working to expand the influence and opportunities for the local community. Learning about the uniqueness of Kibera and the role these two dynamic women have played in shaping the futures of so many people is truly an inspiration. As environmental leaders and innovators we must respond to the challenges the world faces on its path to a sustainable future. A crucial element to such responses must be realistic optimism. Juliet and the Human Needs Project have worked to unlock the incredible potential of the largest slum in Africa and are well placed to continue advancing the development of this motivated and vigorous community.