Founder and Chief Impact Officer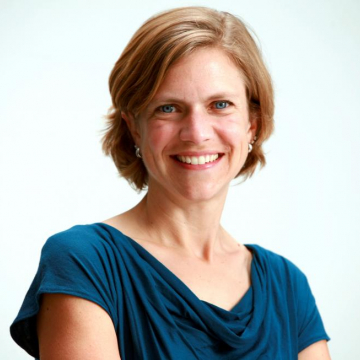 Co-founded by Kirsten Saenz Tobey in 2006, Revolution Foods now has more than $100 million in annual revenue and serves more than 1.5 million healthy meals per week to students in 25 U.S. cities. As chief impact officer, Tobey continues to steward the mission and drive the vision for the company. She spearheaded the company's expansion into the retail/packaged goods space and has led the company's thought leadership and impact strategy. Revolution now distributes retail food products to more than 3,000 grocery stores nationwide.

Revolution Foods was named by Fast Company as one of the world's 50 most innovative companies in 2015. Tobey and her co-founder, Kristin Groos Richmond, who launched the startup as classmates at UC Berkeley's Haas School of Business, were named by the Schwab Foundation and World Economic Forum as Social Entrepreneurs of the Year for 2015. They were also co-named Entrepreneur of the Year by NewSchools Venture Fund in 2010, identified as Time Magazine's Education Activists of 2011, and listed among Fortune's 40 under 40 for 2013. Tobey is an Ashoka Fellow, an Aspen Institute Catto Fellow and a member of the Culinary Institute of America's Sustainable Business Council. She is a member of the board of directors for Mercaris, Net Impact and The People's Community Market. She also is on the advisory board for Homemade Cooking.