Mónica Ribadeneira Sarmiento (ELP 2014) | Prindex Regional Engagement Coordinator, Equador
During these past few months, we have heard everywhere and anytime, "Stay at home," "Quédate en casa," "Ficar em casa," "Bleiben Sie zuhause." This message has been used in practically all languages during the COVID-19 pandemic. The current global health emergency that began at the end of 2019 has put practically all the health systems in the world in check (or checkmate, depending on the country) and forces us to think of new ways of living and doing our jobs.
But what if you do not have anywhere to stay? Or, what if you fear you will be asked about leaving the place you and your family call home?
These are two questions Prindex answered.
Prindex is the world's first global survey measuring how secure people feel about being able to hold onto their land and property. It is a joint initiative between Global Land Alliance (GLA) and Overseas Development Institute (ODI) with the financial support from the UK Government's Foreign, Commonwealth and Development Office (UK Aid) and the Omidyar Net.
Using a ground-breaking global perceptions survey, Prindex reveals the scale of land and housing insecurity around the world, who is likely to face housing insecurity, and why.
Nowadays, Prindex has a full, free and available dataset of 141 countries which means that it accounts for 96% of global information.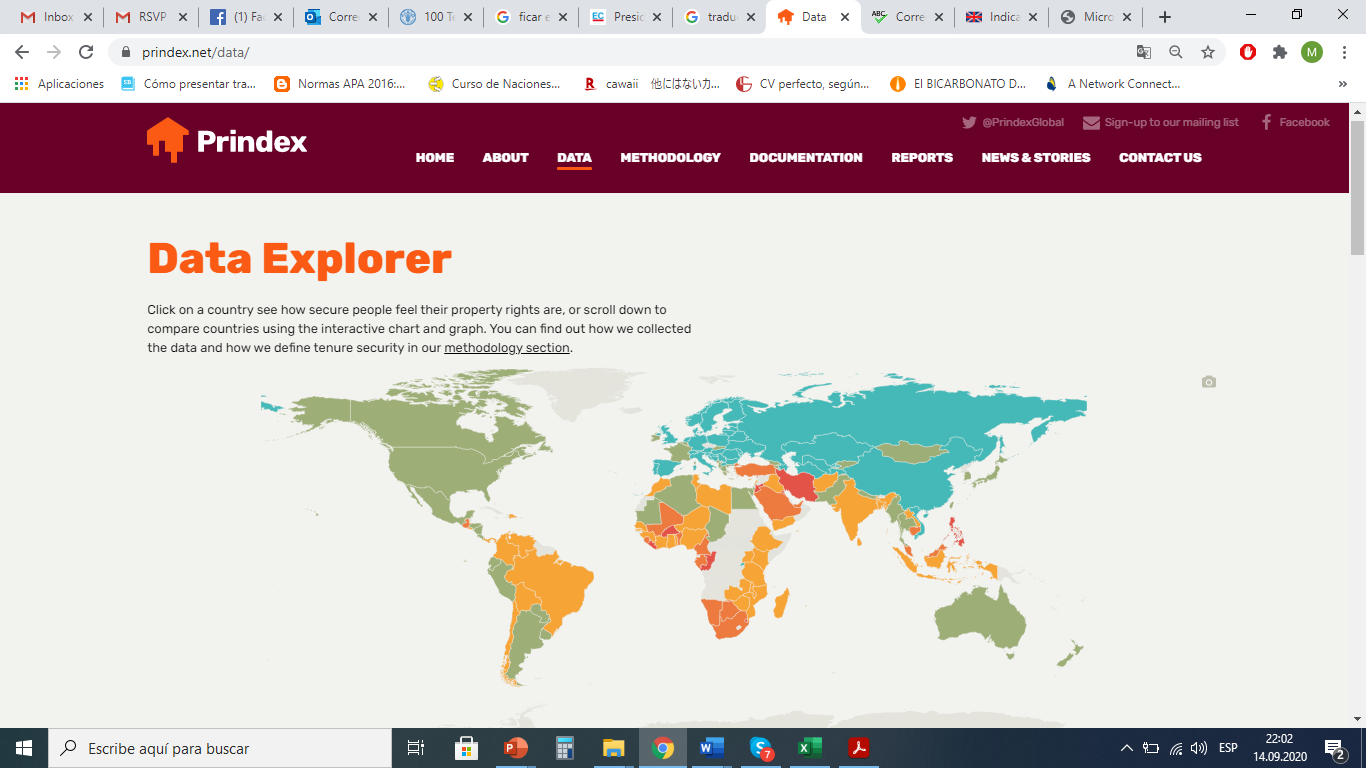 It is generally understood that the importance of land tenure security for social and economic development and psychological wellbeing are connected. Prindex approached these concepts from an innovative and unusual perspective, people's perceptions. It does it for these reasons:
How people feel about their security on their land and about the desired effects of policies and programme matters is a step forward from the past key indicator of land tenure, documentation. Non-just lawyers have known for a long time that the two cannot always be equated.

There is increasing evidence from behavioural economics that how people feel about something is what really determines how people behave and it is the key element for the decisions people make. Environmentalists know how relevant this aspect is to decisions that  jeopardize conservation goals.

People's perception brings closer other relevant feelings for wellbeing, and that is known by everybody.
Prindex clearly identifies where insecurity is concentrated on the 6 inhabited continents and at national levels and what are the reasons for the insecurity perspective. Therefore, Prindex can help to reflect on how we can build a better world after the pandemic, beginning a global discussion on how land and housing rights can be strengthened for all people everywhere in order to build a world where everyone feels secure in their land and property rights.
Prindex is devoted to generating new public policies to drive the changes needed to make land and livelihoods more secure and productive and also provides an open data resource in order to:
Influence change in design of national policies and programmes related to land 

Monitor the impact of these policies and programmes using perception as intermediary measure of success; and,

Contribute to track the UN's Sustainable Development Goals and other development indicators, mainly 1.4.2  (Proportion of total adult population with secure tenure rights to land, with legally recognized documentation and who perceive their rights to land as secure, by sex and by type of tenure

) and 5.a.1 (Woman´s ownership of agricultural land)
Up to now, two relevant reports on the findings of the survey are available too: the Global Comparative Report and the Report on Women's Perceptions on Tenure Security.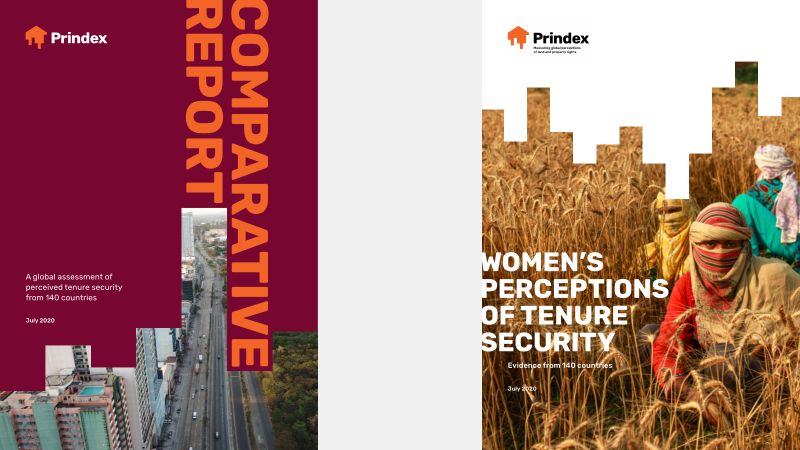 Recently, the prestigious magazine The Economist had a cover story that delves into the complexities of securing property rights in developing countries, drawing on Prindex research and others (Available on: https://econ.st/3k7p8SR)
Academia community, governments, decisions makers, entrepreneurs, and civil society are invited to use Prindex information, and to consider perception as a new element to do our jobs in a post Pandemic scenario which can help to include an innovative perspective that can give our environmental jobs other dimensions and results.