by Noureddin Driouech (ELP 2012) | Programme Officer, Mediterranean Agronomic Institute of Bari (CIHEAM/IAMB), Italy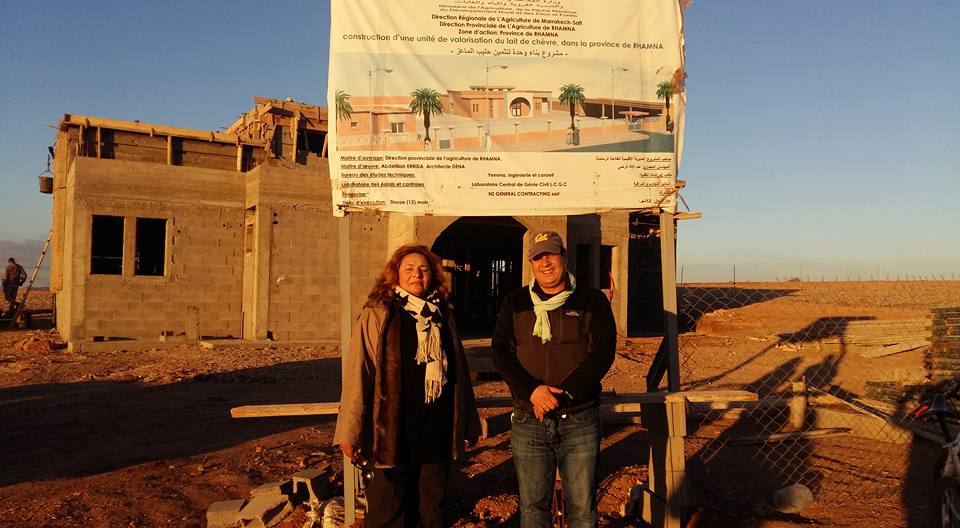 Manfique was three days of knowledge-sharing honored by the visit of the governor of the province of Rehamna Aziz Bouignane, in the presence of Dr. Noureddin Driouech (ELP 2012 and 2016) from Ciheam - Bari, to the site of the Cooperative Bladi.
During this occasion, Dr. Driouech presented agroecological innovations in response to climate change, namely zero-tillage. Such agronomic innovation was introduced at the same Rehamna site and implemented as part of the Aclimas *.Ciheam, Bari (2011-2015) demonstrated a research project in collaboration between INRA of Settat and Ciheam of Bari.
At the same time, Souad Abderma (ELP 2016), President of the Bladi Cooperative, gathering four hundred rural women, illustrated the know-how of the women farmers of Oulad Hassoun Hamri-Rehamna and the various activities of the cooperative in terms of valorization of the territory and its agricultural products (organic quinoa, cereals and medicinal and aromatic plants, etc.) and zootechnics (milk and goat cheese).

*: ACLIMAS is a demonstration project funded within the Sustainable Water Integrated Management (SWIM) programme of the European Commission (EC). The project addresses the priority - Water and Climate Change - by promoting in 6 Mediterranean countries/target areas the demonstration / implementation / dissemination of the research results of previous EC-funded initiatives. The overall objective is to bring a durable improvement of the agricultural water management and a broader socio-economic development of target areas in the context of adaptation to climate change, increasing water scarcity, and desertification risks. ACLIMAS pursues an holistic multidisciplinary border-crossing approach that integrates a set of locally-tailored technical adaptation measures with socio-economic and environmental aspects of water management in Mediterranean agriculture. The project is coordinated by the International Centre for Advanced Mediterranean Agronomic Studies (CIHEAM), Mediterranean Agronomic Institute of Bari (IAMB). ACLIMAS has started in January 2012 and lasts 4 years.