Department of Economics, Jawaharlal Nehru University, New Delhi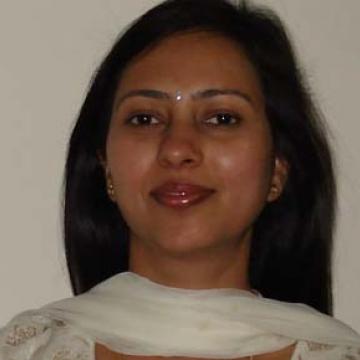 Sangeeta Bansal is a Professor of Economics at the Centre for International Trade and Development at Jawaharlal Nehru University in New Delhi. She has served as the Chairperson of the Centre for International Trade and Development from 2008 to 2010, and has been an associate professor at the University since 2004.
Bansal received her Masters in Economics from the Delhi School of Economics and her PhD in Economics from the Indian Statistical Institute.
Her research interests are in environmental and agricultural policy, development economics, economics of technological change, information economics and micro-economic theory. Sangeeta has provided consultancy to International Food Policy Research Institute, Washington D. C., USA, Vi UNCTAD, Geneva, and Ministry of Environment and Forests, India, SANDEE on several research projects. 
The recipient of the Fulbright-Nehru Senior Research Fellowship in 2013, she was a Visiting Scholar at the Department of Agricultural and Resource Economics at the University of California, Berkeley.
She is an Associate Editor of the journal Resource and Energy Economics, served as an Editorial Board member of the Environmental and Development Economics journal, and has also visited Tilburg University in the Netherlands, Goteborg University in Sweden, and the Indian Statistical Institute.