by Ximena Barrera (ELP 2017) | Public Policy and Corporate Responsibility Director, WWF-Colombia
"Go and tell them, that we the women of Inga are suffering"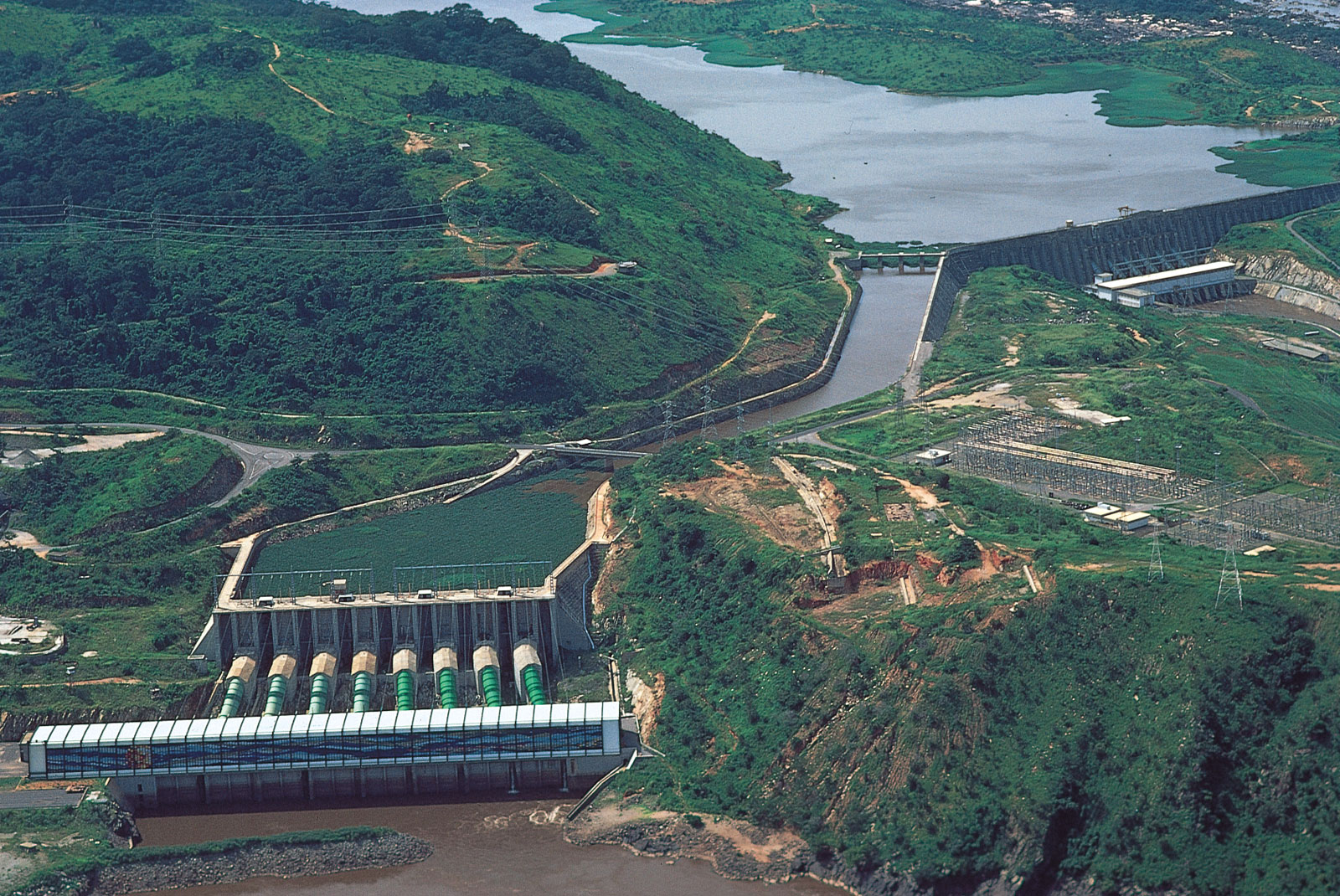 The Inga Falls, rapids on the Lower Congo River, is the site of the Democratic Republic of Congo largest hydropower dam project –Grand Inga. The hydropower potential of Inga is estimated to be around 44,000 MW. And the Congolese government plans to exploit this potential with the first phase of the project, Inga 3, and send power thousands of kilometers away, while people at Inga still have no access to electricity.
In 2014 a World Bank Terms of Reference of the Inga 3 project estimated that nearly 10,000 people will be displaced, if the dam is built - women, men and children whose livelihoods entirely depend on the river, land and forest. Here we have fruit trees, if we move elsewhere, where would we get money to buy fruits for our children? Says Ngimbi, a woman from Mvuzi 3.
On a field trip with colleagues, we went to visit the villages at Inga that will be affected by the Inga 3 project – we met with women from Kilengo, Lundu, Mvuzi 3 and Camp Kinshasa, all facing the same challenges – no electricity and uncertainty of what the future holds. Each woman had a story to tell. Where would we go? At least here we can farm, sell our products, and use the money to send our children to school, says a woman from Kilengo.
One thing for certain, Inga women are self-sufficient, they grow avocados, oranges, bananas, cassava, nuts, beans et al. These women work hard to make ends meet, their husbands are unemployed and agriculture has become their only source of income. It pains me to think of what will happen to them if they are relocated. They have not benefited from Inga 1 and 2, even being so close to the dam site. They give jobs to people from far away, not to our husbands and children, says a woman. After spending a lot of money to send their children to school, they end up joining their mothers in the field.
"Look at the state of the road", says Madelaine, "it's so bad that it took you hours to get here, isn't it?". She has a scar on her leg. A scar she got when she fell off a motorbike, with a pregnant woman on their way to a far away clinic. Years back the government built a bridge and promised to fix the access road to Kilengo, however that never happened.
Roads are not their only problem. To this day, the villages of Kilengo, Lundu, Lubwaku and Mvuzi 3 have no electricity. Yet these villages are within a 20km radius from Inga 1 and 2 dams. Some have lived all their lives without ever lighting a bulb in their homes. These women use firewood and charcoal to cook, and candles to light their homes. They have no running water in all these villages. At camp Kinshasa, girls must queue for hours to fill their buckets with water from the only tap located in the village and serving over 10000 inhabitants. The population of this camp has grown over the years, some have been waiting for compensation for over 50 years.
What are the benefits of being so close to Inga? No to Inga 3, first we want to reap the benefits from Inga 1 and 2, the women said. Their struggle is not only access to energy- they are also fighting a corrupt and unjust system. A system that placed them at the bottom- the last to receive energy or any other benefits. Why should the DRC government send energy miles away while the people whose livelihoods have been destroyed to make way for the largest energy plants in the country, live in the dark?
My view is that development should begin at the bottom – trickle up effect. Many infrastructure projects occur in rural areas, where people are poor and vulnerable. History proves that these projects leave affected communities worse off and in a cycle of poverty – despite being a resource rich country, DRC is one of the poorest countries in the world. What if Inga could first benefit the women of Inga, before any other men or women out there? What if Inga could first benefit the Congolese women? The women who work hard to send their children to school.
Or should the country wait a couple of years, after enough money is collected, if any, to give electricity to poor Congolese? What if Inga is not profitable, what if government return on the project is negative? What happens then?
It is a human right to have access to energy, whether one lives at Inga or at Kanyabayonga (in Eastern DRC). It is also our right to fight a system that we believe will not bring development to our nation, but continue to extract our resources for the benefit of others.
Is it right to sacrifice the lives of women, children and men to provide power for the few elites? Or should we rethink this model of development, and say no to Inga 3, and yes to energy that will light up Kilengo, Lundu, Mvuzi 3 and many other villages across the DRC.
If you believe that Inga is not a solution for the DRC, and that it will not benefit the Congolese or African woman, then join us in this movement to promote the rights of the Inga woman and demand their access to electricity.