Professor, Robinson Chair

Agricultural and Resource Economics, UC Berkeley
Beahrs Environmental Leadership Program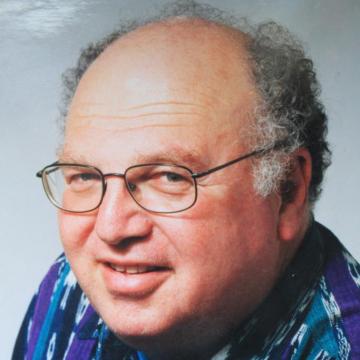 Dr. David Zilberman is the co-founder of the Beahrs ELP and holds the Robinson Chair in the Agricultural and Resource Economics Department at UC Berkeley, where he has been since 1979. He was awarded the Wolf Prize in Agriculture in 2019. In his time at UC Berkeley, he served as Department Chair of Agricultural and Resource Economics from 1994 to 1999, as Director of the Giannini Foundation of Agricultural Economics and the Center for Sustainable Resource Development, respectively; the Faculty Director of the Beahrs Environmental Leadership Program; and as a consultant to the World Bank, the USDA, the Food and Agriculture Organization, the Environmental Protection Agency, Consultative Group on International Agricultural Research, and the California Department of Food and Agriculture. 
Professor Zilberman's areas of expertise include agricultural and environmental policy; biotechnology; bioenergy and climate change; and the economics of innovation, risk, marketing, water, and pest control. He has edited 16 books and coauthored 270 papers in refereed journals ranging from Science to the Quarterly Journal of Economics. During the 1980s, his work served as the basis for several projects on the adoption of modern irrigation technology and computers in California agriculture. These studies demonstrated that farmers adopt new technologies when it makes economic sense and that extreme events, such as droughts or high prices, can trigger changes in farming practices. During the early 1990s, his research on pesticide economics and policy made the case against policies that called to ban pesticides, and advocated instead for smart policies that take advantage of the vast economic benefits that pesticides generate while using incentives to protect against side effects. 
Dr. Zilberman is one of the most cited scholars in agricultural, environmental, and resource economics with 28,980 citations on Google Scholar as of October 2019. He is a current fellow of the American Agricultural Economics Association (AAEA), the Association of Environmental and Resource Economists (AERA), and the Agricultural & Applied Economics Association.