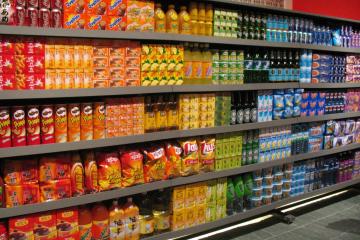 Faculty Club

University of California, Berkeley
*2017 schedule will be finalized shortly
Day 1: April 19, 2016
Session 1: Introduction
Overview of trends and cases of the rapid transformation of agrifood supply chains in Emerging Markets.
The urgent policy agenda for supporting the development of agribusiness supply chain development.
Session 2: Downstream Segments of the Supply Chain: Innovating Toward the Consumer
Costco's International Operations and Innovations in Supply Chains
Lunch Panel: The US food industry's structural transformation and its implications for strategic positioning and value chain innovation by agribusiness firms.
German Retail and Food Manufacturer's Product Design and Supply Chain Innovations for National and International Markets.
Great Waves and Rushing Currents: Seafood and Aquaculture Markets and Innovative Supply Chain Strategies to market to them.
Fresh Express's Innovation in packaged salads
Capturing competitive market advantage by treating animals well.
Scharffen Berger's artisanal chocolate path of innovation and market development.
Innovation in beer and wine value chains in the global retail market.
Summary of first day, welcome/plan second day
Session 3: Midstream Segments of the Supply Chain: Innovating Toward Retailer & Consumer
Rural E-Commerce and Innovating the Last Mile to China's Villages
Designing the logistics of supply chains to deliver innovative products competitively to emerging and developed markets
Session 4:Midstream segments of the Supply Chain: Innovating Design of Procurement Supply Chains from Farmers in the context of evolving global markets and regulations
Bunge's innovations in building supply chains in a context of rapidly changing global markets
Mars' innovations for sustainability and consumer acceptability of its African sourced cocoa to its chocolate supply chains
Harnessing science to develop the upstream of the supply chain with new products and enhanced productivity, as the foundation for sustainable supply chains
Lunch at the Faculty Club Dining Hall
Woolf Farming and Processing's innovaions in water and energy efficiency to allow shift to specialty crops to export to Asia
Financing the development of value chains
Panel: Agribusiness strategic positioning leveraging their responses to evolving US regulation of food and agriculture
Session 5: Innovations in Finance and other Support Services to Supply Chains
Value chain finance internationally by Rabobank in Latin America
Financing supply chains in agriculture: What have we learned?
Wine Reception and Dinner with Chris Somerville
Summary of first and second days, welcome/plan third day
Innovations promoting value chain development
Session 6: Upstream segments of the Supply Chain: Innovating Design of Supply Chains from Farmers
Cooperative services to support farmers and midstream marketing into supply chains
Strategic positioning for US agribusiness firms in the evolving bio-energy
Supply chain design to improve animal health and environmental quality: cases from Asia
Lunch Panel: How busineses can avail of partnerships with universities to enhance their capacity to innovate in products, technologies, and supply chains
Netafim Company's Path to Innovation Success in Designing and Adapting Drip and Micro-Irrigation Technologies and Service Delivery Supply Chains Globally.
The opportunities and challenges of developing agrifood supply chains to meet the needs of growing middle class in India
Rapidly changing public regulation and private standards conditioning innovations in European supply chains
Climate smart agriculture and value chain, energy, and market risk and resilience challenges and solutions for agrifood supply chains in an era of climate change, energy cost and food safety shocks in some emerging market areas
Conclusions of the Workshop, David Zilberman and Tom Reardon
Reception and Dinner with Dean J. Keith Gilless at the Faculty Club at UC Berkeley